As part of an ongoing partnership with Udacity, our team at MTCA was given the opportunity to design vinyl graphics for both their 
Mountain View and San Francisco offices. This particular wall is located in their Mountain View office in the lobby area, and is the first 
wall to greet visitors upon entry.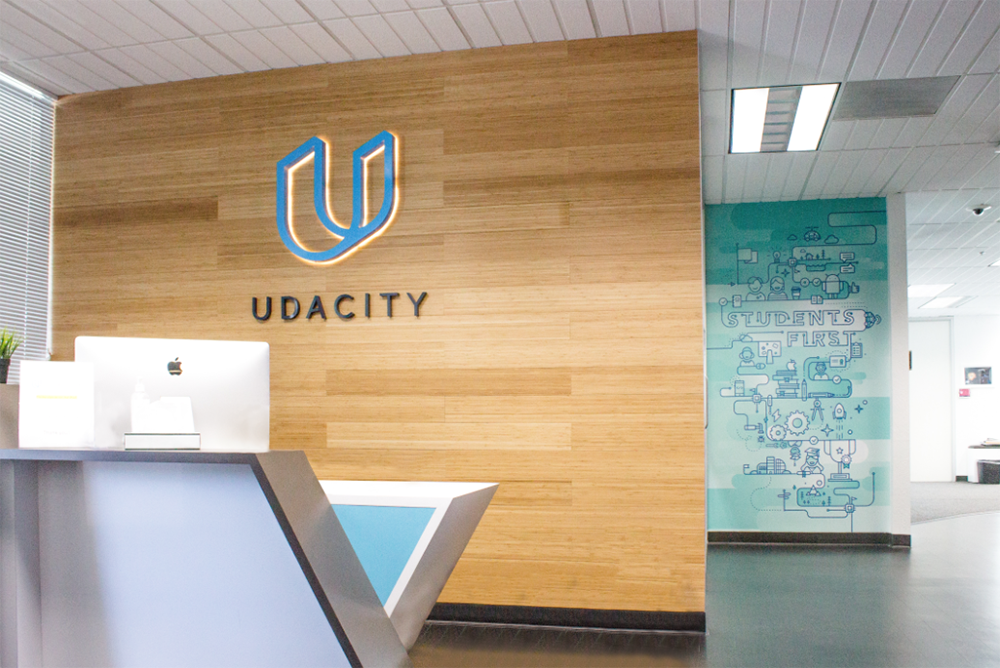 Each design features the iconography system our team developed for their online nanodegrees. I made sure to select the most eccentric, playful icons to serve as easter egg references to the various lesson plans they provide.
The imagery in this illustration demonstrates the playful, yet academically-centered tech culture of this Silicon Valley-based company. As an organization who offers opportunities to both learn and contribute to countless fields in innovation, Udacity strives to embody their mantra, "Students First."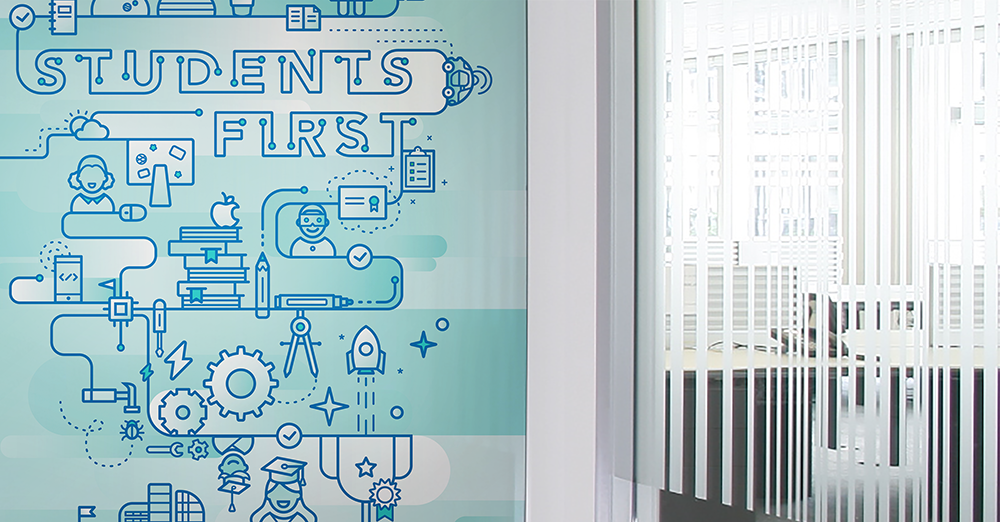 The continuous line snaking throughout the design is a homage to the tech industry and human connectivity. Various objects, such as coffee, diplomas, and even flying cars represent student life and the multitude of nanodegrees Udacity has to offer.